Today is a SUPER important day in our coupon class… I am going to show you and tell you about some resources to make your couponing life easier! You are going to learn how you can put all these deals together YOURSELF with the tools I am going to give you today! 
If you have missed any of the days, you can check them out below:
Day 1 – Getting Started
Day 2 – All about coupons
Day 3 – Organizing Coupons
Day 4 – Creating a stockpile
Day 5 – About Grocery Stores
Day 6 – CVS & Walgreens
Day 7 – Walmart
Day 8 – Target
Day 9 – Resources
---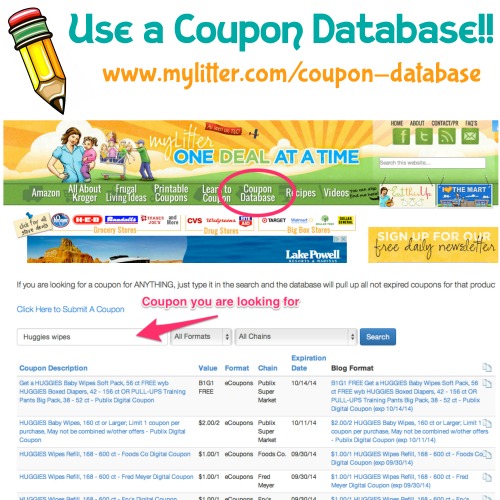 Coupon Database
Use a Coupon Database – One of the smartest things you can do is bookmark a coupon database like the one found HERE. A coupon database will save you a ton of time and make you look like an expert couponer. While others see a great deal and are asking "what coupon?" "where is that coupon?" you have already looked it up and are on your way to the store getting the deal, while they are still waiting for someone to answer them!
A coupon database is a HUGE database of all the current coupons for a particular item. It will tell you EXACTLY where to locate the coupon. Not all coupon databases are created the same.
A database is something you can't coupon without. It is also something you need to learn to use ASAP. Bookmark the coupon database HERE so you can quickly pull it up at any time!!! This will change your life if you are not using one!
---
Early Ad Previews: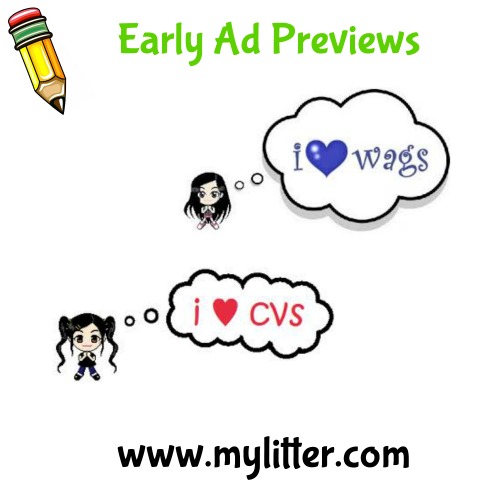 This might piss a lot of people off… but I am going to tell those of you who don't know, where you can see the early previews of the CVS and Walgreens ads.
When I first started couponing, there was no Instagram, or Facebook groups to get help from. I had to ask real live people questions and Google everything! I did happen across my favorite forum every, Hot Coupon World and it was there that I found www.iheartcvs.com and www.Iheartwags.com where you can see the upcoming ads for a few months.
Some of you might even remember when they were getting shut down for posting them…. Anyway, hope that helps!
---
HOMEWORK:
So your homework for tonight…
1. Try the coupon database, pick something to search for just for fun. Even compare a few databases and see if I am right about how good mine is 🙂
2. Check out some early ads from the drug stores!